iPad Air
Fourth generation, introduced in September 2020.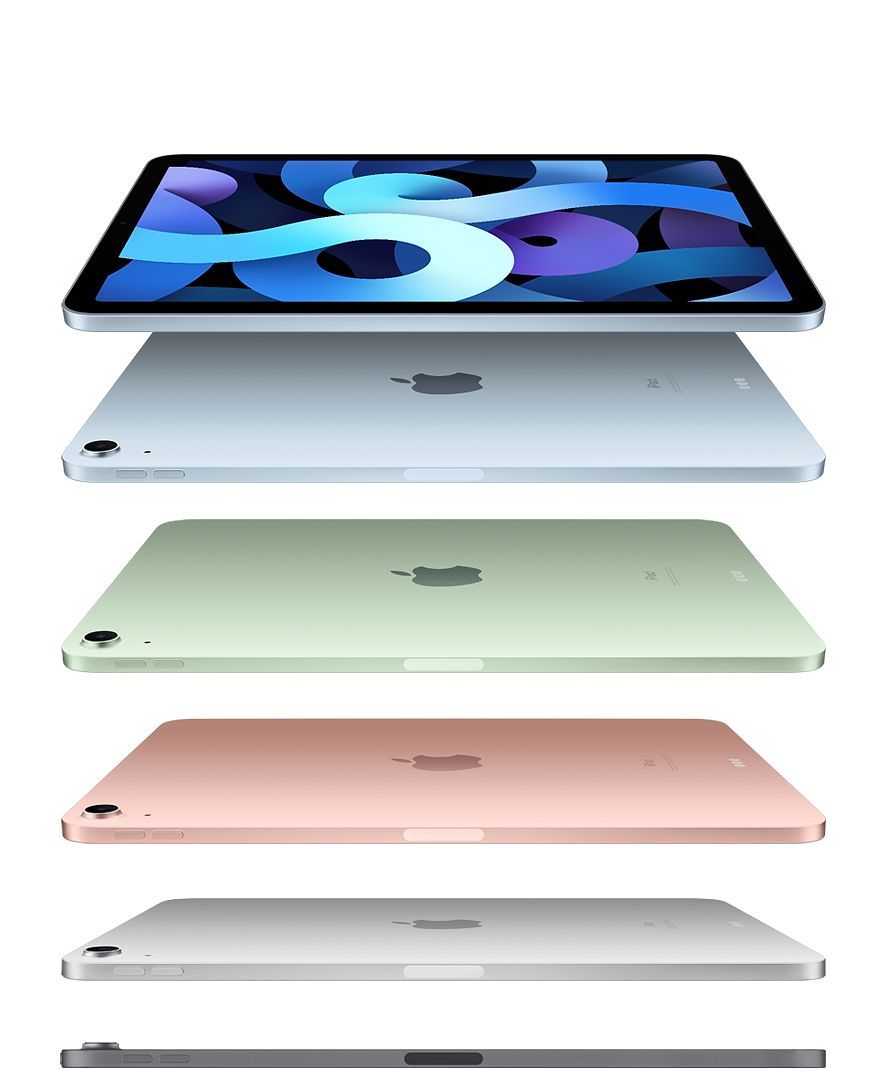 The Skinny
The model "starting" at $599 is such a waste.
Go cellular version or go home. It's $130 extra.
Buy it from T-Mobile.

T-Mobile includes 500MB free data per month with every iPad.
$10 gets you a month of their data. Commit to the monthly charge and forget about it or manage this as-needed (#NoContracts) along with your WiFi + 500MB usage.

64GB internal storage is the cheapest available and will be sufficient for casual to moderate users.
256GB internal storage = $150 upgrade. Well worth the cost if you're considering heavy professional use. It's also FAST storage and that's important to consider.

If you're struggling with this decision, remember the USB-C port! Check out this simple guide to building your own super-fast external USB-C storage. This option will net you a full 1TB of storage for the same $150(ish), not to mention the flexibility of moving files, photos, videos, etc. from your iPad to ... anywhere else you might need those files.
All In All
$879 is the cost of a maxed-out iPad Air. Not bad at all, especially if you pay for it over 12 months at T-Mobile. $729 from T-Mobile is what I'd recommend to most people. $729 gets you the 64GB base storage with a free 500MB of cellular data per month. This is the most flexible and cost-efficient option, period.
My wife works for T-Mobile so I am submerged in this information ad nauseam. I don't work for T-Mobile but we do employ them for our cellular devices. After having cellular services from both AT&T and Verizon, I have many pros and cons I could makes lists about but the skinny version is— T-Mobile wins my business today.
Speed
Apple's cellular model of this 4th Gen iPad Air is also compatible with gigabit-class LTE. Gigabit-class LTE is the fastest LTE money can buy before getting to 5G. T-Mobile introduced their gigabit-class LTE services in November of 2017 and their 5G services in December of 2019. If it's speed you're looking for, you've found it here.
---
Recommended Accessories
Apple Pencil (2nd gen!)
$129 means not everyone needs an Apple Pencil but, after dropping mine a hundred times and replacing the tip three times, I can confirm that you want one.
Keyboard Case
$299 is quite possibly the most infuriating accessory cost that I have personally swallowed. I tried the iPad's external 4K monitor support— it's neat, not yet great. Typing on my $179 Smart Keyboard Folio was great when there was plenty of light, but exhausting if the lights were off or dim. I wanted to use the iPad's USB-C port for my external SSD storage but was forced to stop working when the iPad died. This Magic Keyboard solved my iPad workflow problems by including a back-lit keyboard and adding a second USB-C port. The case itself doesn't have a battery but it's USB-C port does facilitate charging the iPad. With the iPad's included USB-C port now available for ... literally anything else, I am now able to work from my iPad all day. I bit. I swallowed. I love it. It just works.
$159 is a much easier price to chew. While I've not used this specific Logitech case, I have enjoyed other Logitech cases in the past. This one looks awesome.